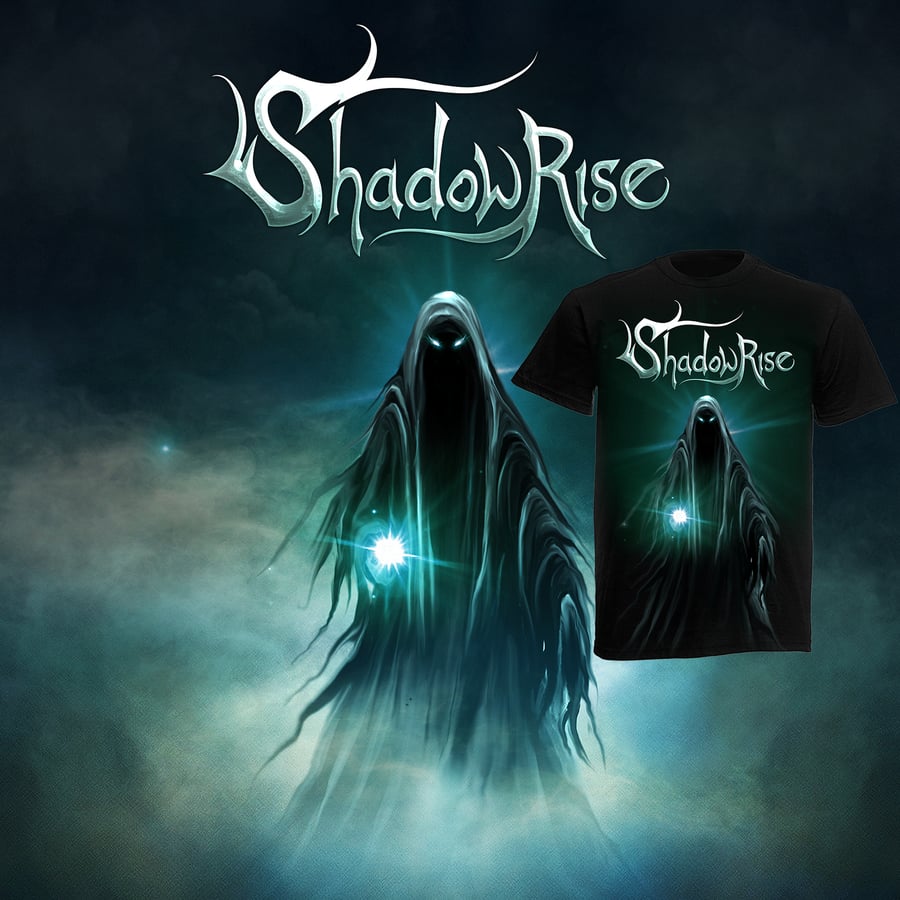 COMBO: "Shadowrise" debut album + shirt ORDER NOW!
€

27.99
With a discount you can order the "Shadowrise" self-titled debut album and get the new 'spectre' shirt. Order now and get the album and shirt before anyone else. With pre-ordering the combo pack, you can get the album signed by Shadowrise!
The album is packed with 11 songs and a bonus track. "Shadowrise" is a diverse album with a unique sound. Melodic metal anthems like that of Blind Guardian and Nightwish meeting the rage and bombastic energy of Wintersun and Fleshgod Apocalypse. A must hear!
Release date: March 23rd 2018